Quality Policy
Quality Policy
We shall conduct quality-related activities in order to provide customers with the best possible products.
We shall observe all relevant laws, regulations, and contracts, and make efforts to continuously improve quality. By ensuring the quality and safety of our products, we will meet our customers' requirements and increase customer satisfaction.
We shall establish a quality management system and work to continuously improve the system.
We shall do our best to provide products of consistent quality. We shall investigate and identify the root cause of any inconsistencies based on data,and make all required improvements in order to ensure consistent quality.
Acquisition of quality management system certification
ISO 9001 July 1993 -
ISO 13485 September 1996 -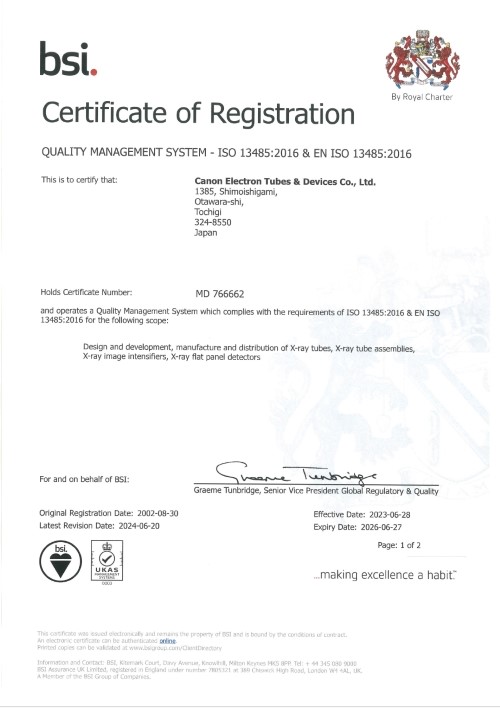 ISO 13485 Certificate


(PDF:96KB)
ISO 9001 Certificate


(PDF:106KB)