X-ray Tube
Rotating Anode X-ray Tubes
Below information is purpose for of development, design and production of medical device systems by implementing our company's products. Technical and regulatory confirmation/verification is necessary before purchasing and using of these products.
CETD has line-ups for Rotanode suitable for monoblocks.
We can offer high-performance/reliability products using latest design and manufacturing procedures from our expertise technology.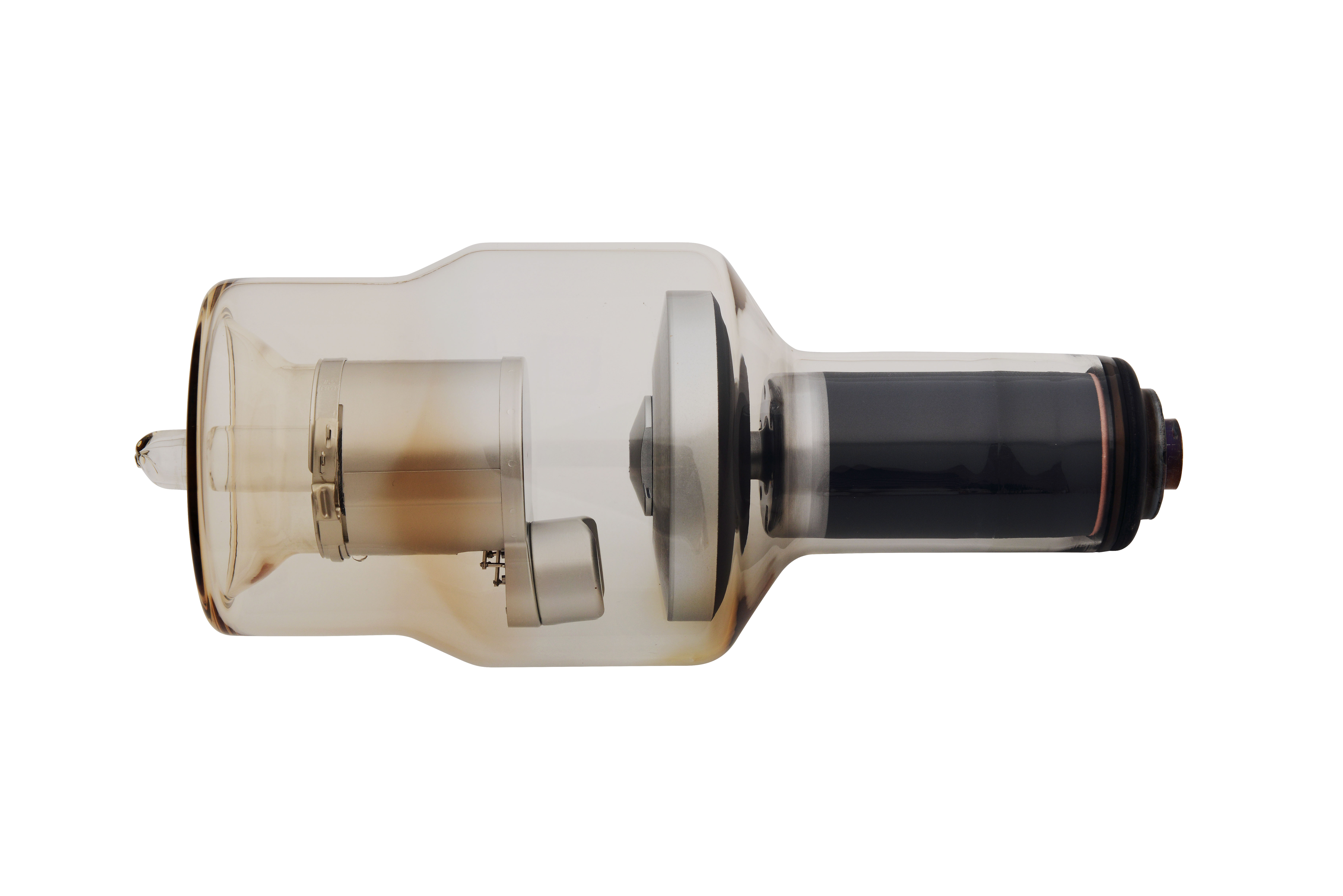 Lineup
Click photo to enlarge.
Rotating Anode X-ray Tubes Lineup Table
Image
Model
Name
Focal
spot
S/L
Max.
Rating
Max.
Voltage
Max.
Current
Anode
Circuit
Dimension
(mm)
Length×Diameter
Down
load
Angle
Diameter
Heat
Capacity
Cooling
Rate
Rotation
(kW)
at 0.1s
(kV)
(mA)
(°)
(mm)
(kJ)
(kHU)
(W)
(min-1)
-
XRR-3352
0.3/0.7
7/22.5
125
140/400
10.0
74
210
300
870
2700
T,C
216×95
-
7.5/25
3200